What HHWN Offers
Flexible and affordable, hospice online training options include live or on-demand webinars – or both. Deals and discounts are offered throughout the year, and Subscription Token packages provide up to 25% off volume purchases. Your on-demand webinar purchases will never expire, and a download is provided to give you the ability to train offline.
All webinars come with a 100% satisfaction guarantee. If a webinar or online hospice volunteer training does not meet your training needs, our friendly, expert team is only a call or chat away and will make it right.
Who We Are
The Hospice & Home Care Webinar Network (Powered by FinEd) partners with associations to deliver quality webinar training for agencies in all 50 states. The synergy of these relationships allows us to successfully deliver
75+ NEW webinars annually
.
The reason for our success? Our trusted reputation to find industry experts with long-term, real-life, hands-on experience; extensive knowledge of technology that enables us to deliver webinars of the highest quality; and above all, a commitment to superior customer service.

Covering critical issues for every level of your agency.
We are educators at heart who bring professionals together who want to learn from experts, understand the latest issues and discover efficiencies to grow their abilities and their agency's reputation. We pride ourselves on providing exceptional content that is cost-effective, timely, and trusted. HHWN is proud to deliver top-notch webinars that help grow your agency and community.


"This is one of the best webinars I have ever attended. Mr. Gardia is obviously knowledgeable making the PowerPoint presentation style good. I look forward to using the resources he included and the question and answer session during and at the end was really good. He did not seem rushed or only willing to answer a few questions. Looking forward to registering for the rest of the webinars."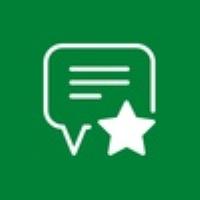 — Participant attending the "Volunteer Manager Series: Program Management: Core Volunteer Manager Competencies" webinar

Our Webinars & Training
Get hospice, home care, and palliative care webinars and hospice volunteer training online. We have a range of live and on-demand hospice training webinars covering critical topics for every team member, including:
Palliative Care
Compliance
Regulations
Volunteer Management
Human Resources
ICD-10
Billing
Post-Acute Care
Clinical Management
Social Work
Bereavement
Chaplains
Marketing and Sales
Leadership
Business and Personal Development
Hot Industry Topics
© 2023 FINANCIAL EDUCATION & DEVELOPMENT, INC