Florida Hospice & Palliative Care Association
Florida Hospice & Palliative Care Association provides multi-level services and support for agencies across the state.

Membership Pricing
Florida Hospice & Palliative Care Association (FHPCA) is a not-for-profit organization representing Florida's hospice programs. Established in 1982, FHPCA was formed to be a unified voice for hospice programs in Florida. The vision is that Florida will be the model state for hospice and palliative care services. The mission is that FHPCA will strive to assure excellence in, and expand access to, hospice and palliative care, and advocate for the needs of those in the final phases of life.
All of FHPCA's Hospice Providers Members have a voting seat on our Board of Directors and can name one Alternate that can vote in the Board Member's stead. Our Executive Committee officers are Board Members that have been elected by the Board of Directors and consist of a President, Internal Vice President, External Vice President, Treasurer, and Secretary. The Executive Committee also includes the Immediate Past President and three appointed Committee Chairs. Executive Committee officers serve one-year terms and can be elected for three consecutive terms.
All employees of our Hospice Providers Members enjoy the privileges of FHPCA membership and can benefit from the discounted educational programs available. FHPCA encourages all members to become involved by joining one or more of our working committees.
No travel expenses or time away from the office.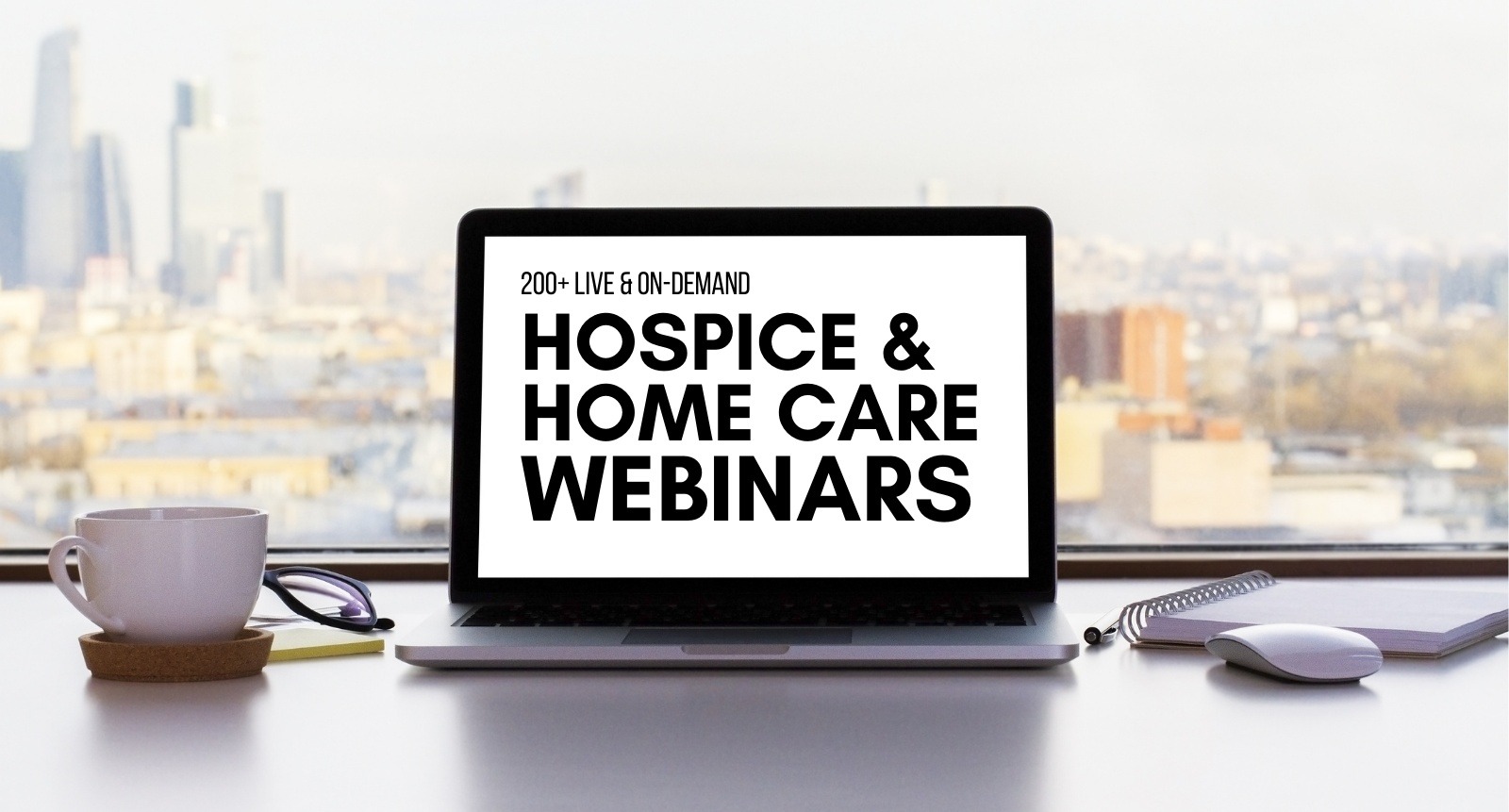 EDUCATION & TRAINING
Florida Hospice & Palliative Care Association partners with Hospice & Home Care Webinar Network to provide you with relevant, reliable, cost-effective webinar training. Together we offer more than 150 live and on-demand webinars, covering topics important to every level of your agency.

Learn from industry experts to expand your care.
Keep your team informed on new industry updates, hot topics, training, and more.
© 2023 FINANCIAL EDUCATION & DEVELOPMENT, INC