Hospice Coding Fundamentals Series
On-Demand Webinar
Unlimited & shareable access starting
two business days after live stream
Available on desktop, mobile & tablet devices 24/7
Take-away toolkit
Ability to download webinar video
Presenter's contact info for questions
See Registration Options
Take the stress and confusion out of coding!
The fundamental elements of hospice coding have been broken down into three easy-to-follow and highly informative webinars. This packaged series is an excellent tool for onboarding new staff or providing refresher training.
HOSPICE CODING FUNDAMENTALS TOPICS
Three on-demand webinars, available to purchase and view as a packaged series


Series length approximately 4 hours and 15 minutes
Hospice Coding Part 1: Guidelines, Primary/Terminal Diagnosis & Secondary/Comorbid Diagnoses
Hospice Coding Part 2: Common Diagnoses & Disease-Specific Criteria
Hospice Coding Part 3: Putting It All Together: Key Elements & Case Studies
These on-demand webinars are sold as a package, three webinars for the price of two!
SERIES DETAILS
Hospice coding can be a complex, confusing task for new and seasoned staff alike. This series will break down the process into three easy-to-follow on-demand webinars. The training will dive into coding guidelines, primary/terminal diagnosis, secondary/comorbid diagnoses, and disease-specific criteria, and detail how to put these interconnected pieces together. Case study analyses and real-life examples will be used to demonstrate accurate hospice coding.
THIS PACKAGED SERIES WILL BENEFIT THE FOLLOWING AGENCIES:
NOTE: All materials are subject to copyright. Transmission, retransmission, or republishing of any webinar to other agencies or those not employed by your agency is prohibited. Print materials may be copied for eligible participants only.
Included Webinars: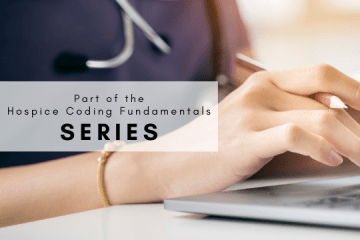 The first webinar will set the groundwork for the series by examining hospice coding conventions and guidelines and how to accurately code the primary/terminal diagnosis and secondary or comorbid diagnoses.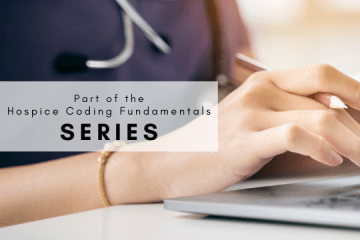 After a coding foundation is established, the second webinar will delve into commonly seen diagnoses in hospice and disease-specific criteria. Discover how to apply the coding conventions and guidelines to ensure accuracy.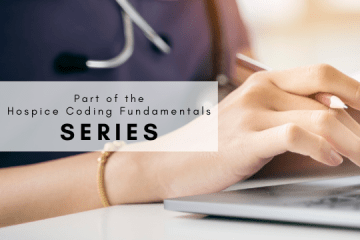 The third and final webinar in the series will collect and connect all the pieces of hospice coding. Case study analyses of realistic coding scenarios will provide participants with the key elements and knowledge needed to achieve accurate hospice coding!
© 2023 FINANCIAL EDUCATION & DEVELOPMENT, INC