2022 Hospice Billing Series
Live Webinar
Unlimited connections for your agency
Available on desktop, mobile & tablet

Take-away toolkit

Presenter's contact info for questions
On-Demand Webinar
Unlimited and shareable access
two business days after live streaming
Available on desktop, mobile & tablet devices 24/7
Take-away toolkit
Ability to download webinar video
Presenter's contact info for questions
See Registration Options
Billing staff are extremely valuable in ensuring that agencies will receive reimbursement in a timely manner.
This three-part series will help you maximize hospice reimbursements, provide excellent care, ensure accurate documentation, and avoid billing mistakes!
HOSPICE BILLING SERIES TOPICS
Three 90-minute webinars – available live or on-demand
Hospice Billing Part 1: Eligibility Requirements & Notice of Election
Hospice Billing Part 2: Details of Medicare Claims Processing
Hospice Billing Part 3: Face-to-Face, Hospice Cap & PEPPER
Purchase webinars individually or buy the whole series to save 10%!
SERIES DETAILS
Medicare billing regulations can be overwhelming, and clarifications are continuous. This timely series by industry expert Melinda Gaboury provides a thorough understanding and step-by-step guide to hospice billing. Medicare eligibility verifications, Notice of Election requirements under recent regulatory time limits, claims issues, face-to-face requirements, aggregate cap self-reporting, PEPPER reports, and other daily reimbursement-related challenges will all be addressed. New billing staff will become more confident in their position and other staff will benefit from the refresher training and updates. Hospice reimbursement is driven by excellent care, documentation, and billing staff that can bring it home. If you are part of a hospice revenue-cycle team, this webinar series is a must!
THIS SERIES WILL BENEFIT THE FOLLOWING AGENCIES:
NOTE: All materials are subject to copyright. Transmission, retransmission, or republishing of any webinar to other institutions or those not employed by your agency is prohibited. Print materials may be copied for eligible participants only.
Included Webinars:
Eligibility verification requirements are the core of reimbursement. Both new and experienced billers must stay sharp! This session will examine eligibility verifications and Notice of Election (NOE) requirements. It will walk through the NOE in detail, including how to modify an incorrect NOE and the exceptions process of appeal.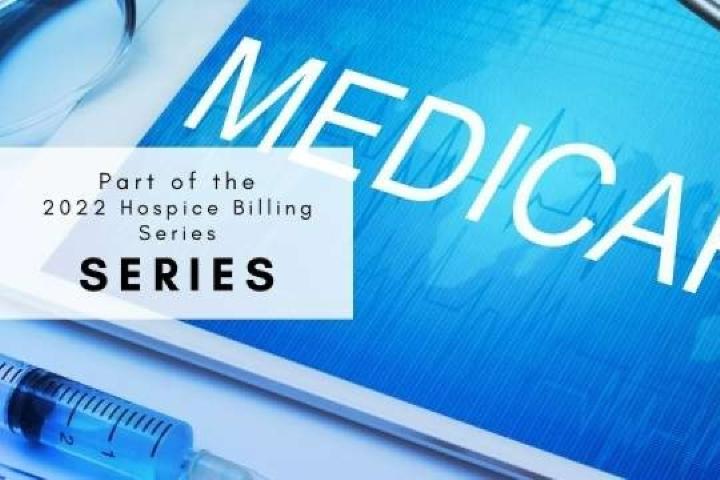 Providing accurate monthly claims and navigating the edits and errors are key to getting paid correctly and on time. Recent years have been filled with updates to the hospice Medicare billing regulations. This webinar will provide a step-by-step guide through these changes and give examples of how hospices have successfully handled them.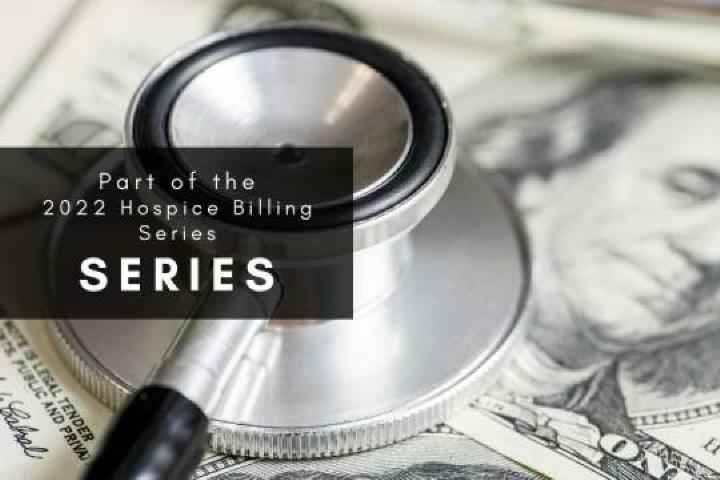 All the nuts and bolts that hold hospice reimbursement together will be covered in this webinar. Face-to-face requirements and the aggregate cap self-reporting requirement are among many of the daily reimbursement-related challenges hospices face. Hospice PEPPER reports will also be addressed.
© 2022 FINANCIAL EDUCATION & DEVELOPMENT, INC