2022 Smooth Transitions for Hospice Live Discharges Package
On-Demand Webinar
Unlimited & shareable access starting
two business days after live stream
Available on desktop, mobile & tablet devices 24/7
Take-away toolkit
Ability to download webinar video
Presenter's contact info for questions
See Registration Options
Is your agency prepared for live discharges?
Is your team aware of how the process works? Hospice live discharges can be complex and overwhelming. Ensure your team understands what a live discharge is, including the different types, regulations, importance of ongoing eligibility, and everything in between. This two-part on-demand package is a must for any hospice.

2022 Smooth Transitions for Hospice Live Discharges Package

Two 75-minute webinars – available on-demand - released on August 10, 2022

This two-part webinar package is offered on-demand only and will be available to view and download starting on the release date.
AFTER THESE WEBINARS YOU'LL BE ABLE TO:
Define the five allowable types of hospice live discharges per the Conditions of Participation (CoPs)
Explain the hospice live discharge process and required documentation for each allowable type
Understand the importance of monitoring, measuring, and benchmarking live discharges
Recognize the characteristics of programs with problematic live discharges
Identify PEPPER target areas and why your agency should be monitoring them
Utilize PEPPER reports, including the live discharge data that draws the government's gaze
THIS PACKAGE WILL BENEFIT THE FOLLOWING AGENCIES:
NOTE: All materials are subject to copyright. Transmission, retransmission, or republishing of any webinar to other agencies or those not employed by your agency is prohibited. Print materials may be copied for eligible participants only.

Included Webinars: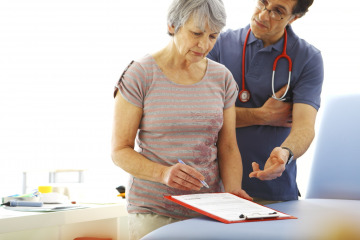 Agencies continue to face the dilemma of length of stay and eligibility. People who are live discharged can feel like hospice services were talked up, but then yanked away due to ineligibility or other reasons. It is predicted that one in five patients could face a live discharge, possibly higher for those with a non-cancer diagnosis or for those in a for-profit hospice. This webinar will help your agency detect and train staff to know the difference between a revocation and a live discharge. It will review the need for ongoing hospice eligibility assessment per the Medicare benefit and why documentation supporting eligibility is crucial.

Take an in-depth look at the complex live discharge process with an emphasis on ongoing eligibility assessment, discharge planning, and a mechanism to support the care continuum even after services are discontinued. The program will review reports and statistics the government targets for live discharges to determine if your agency is operating under the radar. All these topics and more will be discussed in this highly informative webinar package.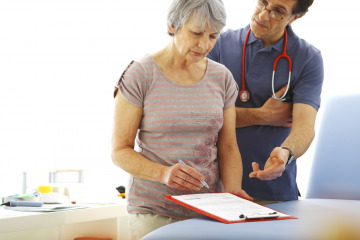 Live discharges continue to remain on the radar of CMS, the OIG, and MedPAC. Does your hospice agency proactively manage and monitor the compliance complexities surrounding live discharges? How is your CAP and LOS, and should live discharges be a focus for your agency?

Learn the five types of allowable live discharges, as well as the regulations and how to proceed with each. This program will evaluate the use of monitoring tools and reports for benchmarking and measuring compliance to prevent unwanted scrutiny. Several best practices will be addressed, including working with frontline staff on hospice eligibility. In addition, you'll learn how to remain under the CMS radar by studying the characteristics of hospice programs with problematic discharges.
© 2022 FINANCIAL EDUCATION & DEVELOPMENT, INC