New Volunteer Manager Training Series
On-Demand Webinar
Unlimited & shareable access starting
two business days after live stream
Available on desktop, mobile & tablet devices 24/7
Take-away toolkit
Ability to download webinar video
Presenter's contact info for questions
See Registration Options
Create a highly productive volunteer program and workforce.
This three-part training series will move through the regulations to exploring innovative ways to utilize volunteers – going way beyond the 5% requirement.
NEW VOLUNTEER MANAGER TRAINING TOPICS
60-minute webinars – available live or on-demand
The Hospice Volunteer Manager's Role & Responsibilities
Hospice Volunteer Regulations & Opportunities
Creative Programming & Expansion Including E-Volunteers
Listen to the key takeaways from Gary's new series:

Purchase webinars individually or buy the whole series to save 10%!
SERIES DETAILS
In today's hospice environment, it is often necessary to have staff performing multiple functions and wearing many hats – especially as a volunteer manager. Volunteer managers are frequently hired without previous experience in the role, and it is rare for them to receive comprehensive training for their specific hospice duties. Let's change that! This series will provide the foundation for volunteer managers to not only meet the requirements of their new role but expand their programs to new heights. There is so much more to do with volunteers beyond just meeting the 5% requirement. Volunteers are exceptional marketers once they have the correct focus and training. Professional volunteers can be used in various capacities and virtual volunteers may just be the wave of the future. This series will clarify the volunteer manager's role and give them confidence to develop programs to meet future needs and remain relevant.
THIS SERIES WILL BENEFIT THE FOLLOWING AGENCIES:
NOTE: All materials are subject to copyright. Transmission, retransmission, or republishing of any webinar to other institutions or those not employed by your agency is prohibited. Print materials may be copied for eligible participants only.
Included Webinars: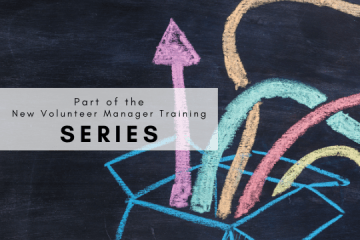 One goal of a high-functioning volunteer program is to see volunteers "everywhere we look." Creative programming allows volunteers who do not want to drive or prefer not to meet patients/families in the home (COVID-19 concerns) to still participate in patient care as a virtual volunteer. This is one of many innovative ways to use volunteer services and increase numbers way above the 5% requirement. This webinar will provide participants with a long list of creative programming ideas. It will also complete the three-month, six-month, and one-year planning exercise begun in the first webinar in this series and design a new volunteer service using the seven-part program planning guide.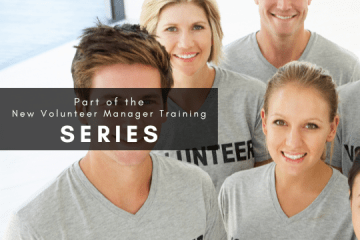 Conversations with new hospice volunteer managers demonstrate that many have similar questions and challenges. The second webinar of this series will focus on maneuvering through the Medicare regulations. It will also cover the top 10 frequently asked questions, such as, "What policies and procedures do I need?" "What are the contents of a volunteer file?" "Can I use professional volunteers?" "How long should volunteer training be?" "What counts (and does not count) towards the 5% and why?" Of course, no conversation about challenges is complete without discussing solutions and opportunities!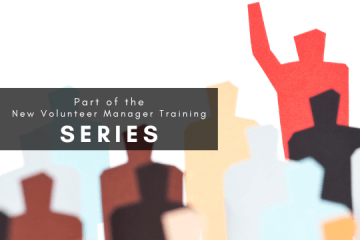 "Here is your desk, now go manage volunteers." Many hospice volunteer manager careers begin this way. What is expected of me? What are my responsibilities? How do I know if I am doing a good job? What are my goals? These are commonly asked volunteer manager questions, and this informative webinar will answer them all by taking a deep dive into the role and responsibilities of the volunteer manager. The webinar will also focus on beginning a three-month, six-month, and one-year volunteer program plan. This exercise will conclude at the end of this three-part series.
© 2023 FINANCIAL EDUCATION & DEVELOPMENT, INC