New Hospice Chaplain/Spiritual Caregiver Training Series
On-Demand Webinar
Unlimited & shareable access starting
two business days after live stream
Available on desktop, mobile & tablet devices 24/7
Take-away toolkit
Ability to download webinar video
Presenter's contact info for questions
See Registration Options
The spiritual caregiver is a vital member of the hospice team.
This enlightening series will explore the role, responsibilities, counseling techniques, interventions, and appropriate methods for identifying and treating spiritual distress and suffering as the spiritual caregiver.
NEW HOSPICE CHAPLAIN/SPIRITUAL CAREGIVER TRAINING TOPICS
60-minute webinars – available live or on-demand
The Spiritual Caregiver's Role in Hospice
Counseling Techniques & Interventions for Spiritual Caregivers
Identifying & Addressing Spiritual Distress & Suffering
Purchase webinars individually or save 10% with a series!
SERIES DETAILS
As a spiritual caregiver, how often do you receive training specifically related to your work with people who are at the end of life, and members of their circles of support? Are you prepared to skillfully intervene when spiritual distress is identified? Are you clear about which theoretical frameworks to utilize when pain and symptom management has complicated spiritual dynamics? What about your role as a provider of spiritual counseling as required by Medicare? This three-part training series will explore and clarify the specific and in-depth skills related to the work of hospice spiritual caregivers in end-of-life care.
THIS SERIES WILL BENEFIT THE FOLLOWING AGENCIES:
NOTE: All materials are subject to copyright. Transmission, retransmission, or republishing of any webinar to other institutions or those not employed by your agency is prohibited. Print materials may be copied for eligible participants only.
Included Webinars: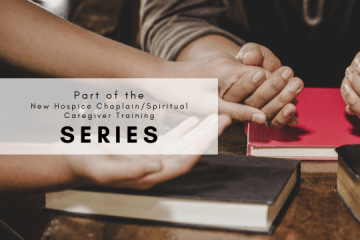 Nationally there is considerable confusion about support versus counseling and therapy (or psychotherapy). Some people may say, "We don't do counseling" or "We do counseling with a small 'c'." Neither of these claims is accurate since Medicare specifically requires that spiritual counseling be provided if the person chooses to accept these services. This is the second webinar in a three-part series. It will address the requirements and qualifications to provide spiritual counseling. You'll learn theoretical frameworks that are applicable to the work spiritual caregivers do. Methods to conduct and translate spiritual assessments into best-practice interventions will also be covered.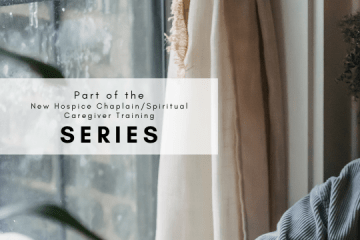 Distress is defined as 'extreme anxiety, sorrow, or pain' according to Oxford Languages. It is critical to respond skillfully and directly when people are suffering or in distress. Medicare is clear that we are to provide spiritual counseling, and spiritual anguish is an example where supportive interventions are generally not an adequate response. This is the third webinar in a three-part series. It will explore methods to assess both spiritual distress and suffering. It will utilize and apply counseling techniques and interventions from the previous webinar Counseling Techniques & Interventions for Spiritual Caregivers to common hospice scenarios and potentially challenging situations. Key concepts from trauma-informed care to address trauma-related distress will also be incorporated.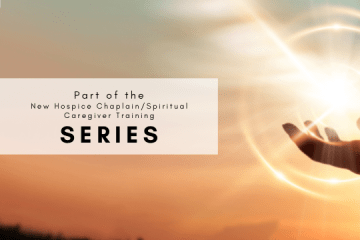 If hospice workers across the country were asked, "What is a hospice spiritual caregiver and what is their role?", would people easily respond with similar answers? What if spiritual caregivers were asked the same question? There is a wide range of notions about what spiritual caregivers do and how they achieve their goals. The first webinar in this three-part series will examine the comprehensive role of the spiritual caregiver as a member of the hospice interdisciplinary team. This webinar will help participants clearly articulate the spiritual caregiver's roles, duties, and skills as defined by Medicare and national best practice standards.
© 2023 FINANCIAL EDUCATION & DEVELOPMENT, INC