2022 Back to Basics Hospice CoP Series
On-Demand Webinar
Unlimited & shareable access starting
two business days after live stream
Available on desktop, mobile & tablet devices 24/7
Take-away toolkit
Ability to download webinar video
Presenter's contact info for questions
See Registration Options
Understanding and meeting the Hospice Conditions of Participation (CoPs) can be daunting.
Industry expert Kathy Ahearn will tackle this frustrating task by breaking down the lengthy and somewhat vague CoPs into manageable basics.
BACK TO BASICS HOSPICE COP SERIES TOPICS
Five 90-minute webinars – available live or on-demand
Compliance for the Hospice Medical Director, NP, PA, & IDT
Compliance for the Hospice Nurse & Aide
Compliance for the Hospice Chaplain & Social Worker
Compliance for a Hospice Volunteer Program
Compliance for the Hospice Bereavement Team
Purchase webinars individually or buy the whole series to save 15%!
SERIES DETAILS
Compliance is not only essential to running a top-notch agency – it is mandatory. This five-part series will take you back to basics to ensure your agency has a solid foundation in the Hospice Conditions of Participation related to the IDT, medical directors, physician assistants, nurses, aides, chaplains, social workers, volunteers, volunteer programs, and bereavement teams. Participants will learn how to utilize everyone on the hospice team to not only meet compliance requirements but provide the best possible care to patients, families, and the community.
THIS SERIES WILL BENEFIT THE FOLLOWING AGENCIES:
NOTE: All materials are subject to copyright. Transmission, retransmission, or republishing of any webinar to other institutions or those not employed by your agency is prohibited. Print materials may be copied for eligible participants only.
Included Webinars: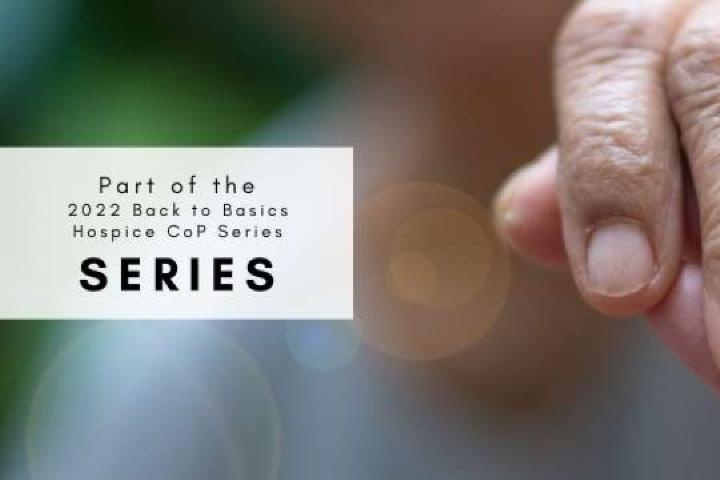 Volunteer programs are considered a core hospice service required by CMS. This webinar will review the specific hospice volunteer program Conditions of Participation and the critical roles both the director/manager and volunteer serve in the patient and hospice process. Programs must meet and maintain a 5% requirement, however, not all volunteer activities fall under that 5%. Learn which ones qualify, whether they are direct or administrative, and how to accurately calculate and report total hours. This webinar will also address the Medicare hospice volunteer training program requirements to ensure your agency's initial training program complies.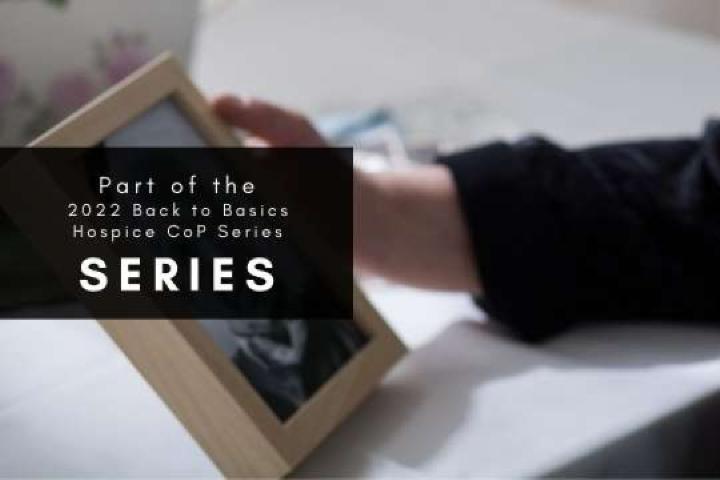 Bereavement counseling is one of the core hospice services required by the CoPs. Does your agency provide high-quality bereavement care and meet regulatory compliance? This webinar will cover key regulations and offer suggestions for care and program structure. It will review the components of bereavement services, who is qualified to provide them, who will receive them, and how to set up a bereavement plan of care, including which team members are involved. Learn how bereavement services can be implemented and how to measure program effectiveness.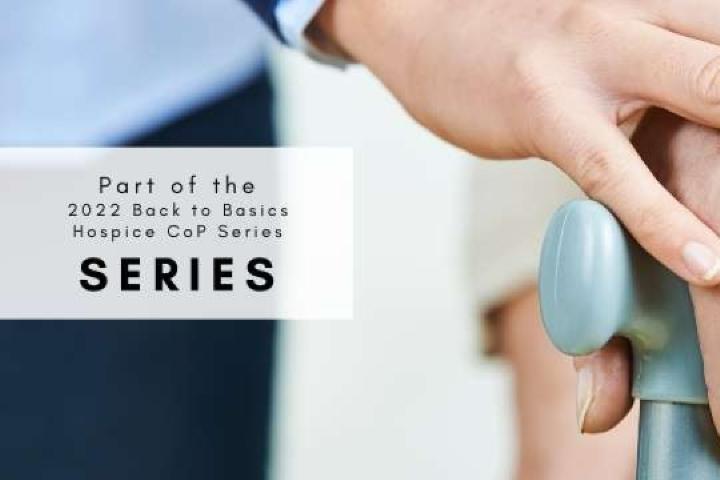 The roles of hospice social workers and chaplains are often underutilized and misunderstood. Documentation by social workers and chaplains has become critical in supporting hospice eligibility and Medicare payments due to increased oversight through Targeted Probe & Educate (TPE) and state audits. This webinar will cover social work and spiritual care-related regulations (which can be frustratingly vague), levels of licensing, assessment guidance, documentation, and how to stay involved when visits are refused. It will review best practices for using assessments and plans of care as the basis for quality and compliant procedures. Participants will learn how to comply with bereavement requirements, strengthen documentation through the IDG, and overcome compliance challenges when social workers and chaplains are not able to make regular visits.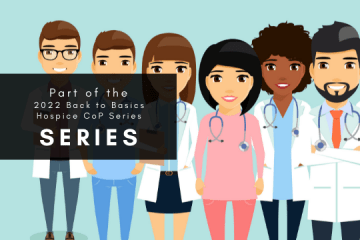 This webinar will review the roles of the hospice medical director, nurse practitioner, physician assistant, and IDT. It will cover the required regulations related to a certificate of terminal illness and summary. Face-to-face requirements and how a face-to-face should be written to support the CTI and recertification will be reviewed. Learn about the role and responsibilities of the attending physician and what happens if one is not available. In addition, the critical function of the interdisciplinary group in supporting the CoPs will be covered.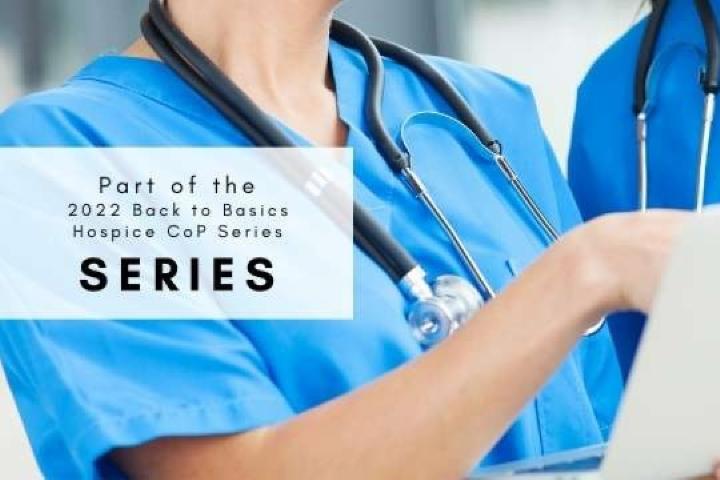 The hospice nurse and aide roles are critical in supporting all aspects of hospice Medicare eligibility, from certification of terminal illness to ongoing visits and IDG documentation. This webinar will delve into the CoPs requirements for hospice eligibility, and how to support it through development of the plan of care (POC), including ongoing assessments and updates. Best practices for utilizing both nursing and aide services will be addressed as well as how to avoid common compliance challenges. It will also cover the four levels of care, required supporting documentation for each level, and how to avoid high-risk admissions with the potential to trigger audits. Join us to learn aide oversight requirements, how to maintain compliance, and how to avoid a survey deficiency.
© 2022 FINANCIAL EDUCATION & DEVELOPMENT, INC