2023 Home Health CoP Compliance Series
Live Webinar
Unlimited connections for your agency
Available on desktop, mobile & tablet

Take-away toolkit

Presenter's contact info for questions
On-Demand Webinar
Unlimited & shareable access starting
two business days after live stream
Available on desktop, mobile & tablet devices 24/7
Take-away toolkit
Ability to download webinar video
Presenter's contact info for questions
See Registration Options
A solid understanding of the Medicare Home Health Conditions of Participation is the cornerstone of your compliance program.
This informative series will cover agency and clinical requirements, QAPI, the survey process and prep, and so much more.
HOME HEALTH COP COMPLIANCE SERIES TOPICS
60-minute webinars – available live or on-demand
Home Health CoP 101: Understanding Organizational Requirements
Home Health CoP 201: Clinical Requirements & Survey Prep
Home Health CoP 301: QAPI & the Survey Process
Purchase webinars individually or buy the whole series to save 10%!
SERIES DETAILS
Compliance is essential when it comes to a well-run agency. This jam-packed series will take a deep dive into the Home Health Conditions of Participation (CoPs). Understanding and meeting CoPs can be daunting. Industry expert Diane Link will tackle this overwhelming task by breaking down the lengthy and somewhat vague CoPs into manageable sections that build off each other. The first webinar will review compliance basics and organizational requirements. The second will cover clinical requirements and preparing your agency for survey. Lastly, the third webinar will address QAPI and the survey process.
THIS SERIES WILL BENEFIT THE FOLLOWING AGENCIES:
NOTE: All materials are subject to copyright. Transmission, retransmission, or republishing of any webinar to other institutions or those not employed by your agency is prohibited. Print materials may be copied for eligible participants only.
Included Webinars: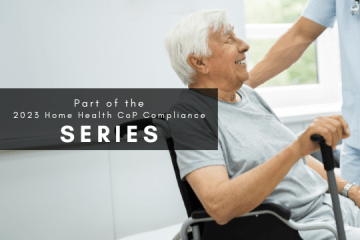 Home Health 101 will get back to basics and focus on understanding the CoP requirements. This webinar will review administrative and staff requirements, clinical records, CLIA waivers, and emergency preparedness. New leaders and those needing a refresher will both benefit from attending.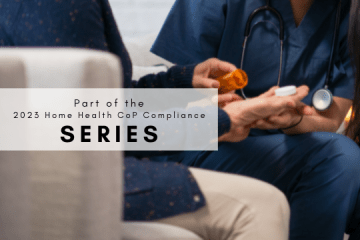 Home Health 201 will build on the basics and move into the clinical requirements, including patient rights, comprehensive assessments, plans of care, coordination of care, and supervisory requirements. This webinar is excellent for new clinicians and leaders and those needing a refresher. This information will help agencies prepare for the clinical portion of surveys and identify potential risk areas.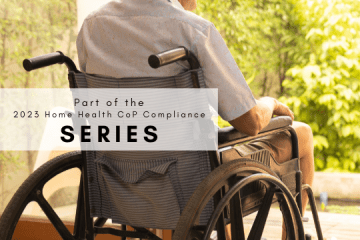 Home Health 301 will focus on the QAPI program requirements and the survey process. It will discuss key compliance issues, including understanding MAC and OIG audits and how to take the stress out of surveys. This information is essential for all leadership, QA managers, and clinicians.
© 2023 FINANCIAL EDUCATION & DEVELOPMENT, INC